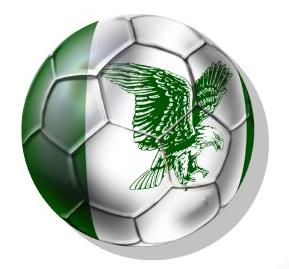 As the 2010 FIFA World Cup approaches, the Nigeria Super Eagles prepare to play for their country. The World Cup is an opportunity for various nations to perform on the biggest stage of all and excel no matter their economic standing or poverty level. For just a moment, all is forgotten, all for the sake of one sport: football.
As many already know, Nigeria is the most populous country in Africa and the eighth most populous country in the world.  Nigeria is one of the most diverse nations in the world as well. It is home to over 250 different ethnic groups and over 500 languages. With this great diversity, there also comes great conflict. Nigeria is no stranger to violent conflicts among its people.  In fact, earlier this year, a massacre occurred near and in the central Nigerian city of Jos, in which hundreds of Christians and Muslims were brutally murdered.  These types of deadly clashes have been marring the reputation of Nigeria as a nation for the past few decades. Incidents such as this conflict in Jos still persist today, but in a smaller scale.  Nigerians know not to be fooled; possibly winning the World Cup will not quell tensions among their people. But we do know that the World Cup may be the first step on this journey of unity in Nigeria.
One thing that unites all Nigerians, no matter ethnic group or language is football. Football is said to be a universal sport around the world. Well, in Nigeria football is a universal language that all speak, and a universal ethnic group that all are a part of. In Nigeria, it believed that children are told three things: respect their elders, respect their God, and play football. In the streets of Nigeria, it is not uncommon to see a group of children playing a game of football bare footed with a deflated ball, and playing the sport well might I add. For a moment, for many of these children football becomes a moment in time where they are not faced with the challenges they are faced with every day. The only challenge is between the player and his or her opponent. Not only do the children in Nigeria take pride in the sport, but Nigeria as whole does as well. With hundreds of non –sponsored football teams scattered across the country, you must understand Nigeria does not take football lightly. And you must understand how important the World Cup is to Nigerians.
The SuperEagles Team during a friendly game in 2009

Nigeria's Super Eagles are set to play on June 12, 2010 in Johannesburg, South Africa against Argentina's La Albiceleste. Nigeria and Argentina are no strangers when it comes to playing against each other in the World Cup. The infamous 1994 World Cup is a testament to that fact. On June 24, 1994 Nigeria and Argentina met to play a good game of football. Nigeria was looking as if they were to upset Argentina, but was defeated 2-1 in the final minutes. Then, it was Diego Maradona's last match, now it's Diego's first World Cup match as the head coach of Argentina. Argentina has a formidable roster of players. One that undoubtedly stands out is Lionel Messi, considered to be the best footballer in the World is playing for his Argentina. It may seem as if Nigeria has all the odds stacked against them, but let's not forget Nigeria is also a strong team. They are one of the strongest teams in African football, and our 23 man squad is not to be passed over. We have just the right mix of veteran and young footballers in our squad. With the likes of Obefemi Martins, Nwankwo Kanu, John Utaka,   Yakubu Aiyegbeni, our new coach Lars Lagerbäck, and much more we are confident going into the World Cup. We are the underdogs, but we may just upset Argentina.
What would it mean for The Nigeria Super Eagles to win the World Cup you ask? As a Nigerian I am not even able to answer this question. It would mean that Nigeria is a country to be reckoned with perhaps. It would mean Nigeria deserves more recognition as a nation of people. It would that mean that Nigeria is more than just a corrupt countrty. As the Nigeria Super Eagles lace up their cleats to face Argentina, Nigerians around the world put on their jerseys, paint their faces, and wave their flag to support their nation.
Thanks to @IamNigerian for providing LPN with this unique perspective on the SuperEagles Squad, I recommend you to follow him trought his twitter account.
Et pour les amoureux de la langue de Molière, mon seul argument est que LPN privilégie le contenu bled par rapport à la langue dans lequel se trouve le dit contenu, à bon entendeur… Bonne Coupe du Monde!!

Dans la même veine